March 23, 2021: 3 PM Eastern Time
José Cabezón
Jonathan Gold
Wulstan Fletcher
Douglas Duckworth


Professor Douglas Duckworth has received a distinguished research grant for his achievements in the field. Join with other scholars and translators in the field who will celebrate and discuss Shantideva's classic text The Way of the Bodhisattva (Bodhicaryāvatāra) and its Tibetan Commentaries.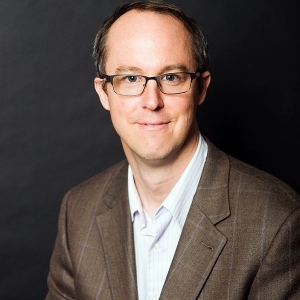 Join us for a roundtable discussion on one of the most important works of Buddhist literature that has now become one of the most popular western Buddhist books in translation, The Way of the Bodhisattva.
With Doulgas Duckworth, José Cabezón, Jonathan Gold, and Wulstan Fletcher.
3 PM Eastern Time, 12 Pacific, Tuesday, March 23rd. 
You can join anytime here on Facebook Live, or REGISTER FOR ZOOM ACCESS HERE.
Douglas Duckworth will present his ongoing work on Künzang Sönam's commentary on The Way of the Bodhisattva and then we will have a roundtable discussion and responses from José Cabezón, Jonathan Gold, and Wulstan Fletcher.
Awarding the Tsadra Foundation Distinguished Research Grant in Tibetan Buddhist Studies
Recommended Reading: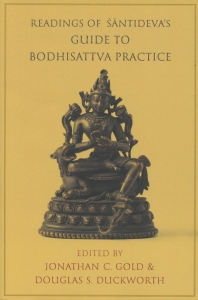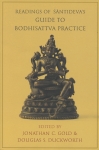 Readings of Śāntideva's Guide to Bodhisattva Practice. Edited by Jonathan Gold and Douglas Duckworth. Columbia University Press, 2019.
Śāntideva's eighth-century work, the Guide to Bodhisattva Practice (Bodhicaryāvatāra), is known for its eminently practical instructions and its psychologically vivid articulations of the Mahāyāna path. It is a powerful, succinct poem into which are woven diverse Buddhist traditions of moral transformation, meditative cultivation, and philosophical insight. Since its composition, it has seen continuous use as a ritual, contemplative, and philosophical manual, making it one of the crucial texts of the Buddhist ethical and philosophical tradition.
This book serves as a companion to this Indian Buddhist classic. The fifteen essays contained here illuminate the Guide's many philosophical, literary, ritual, and ethical dimensions. Distinguished scholars discuss the historical significance of the text as an innovative piece of Indian literature, illuminate the important roles it played in shaping Buddhism in Tibet, and bring to light its contemporary significance for philosophy and psychology. Whether experienced or first-time students of Buddhist literature, readers will find compelling new approaches to this resonant masterpiece. (Source)
The Way of the Bodhisattva. Translated by Wulstan Fletcher and Helena Blankleder of the Padmakara Translation Group. Boulder: Shambhala Publications, 2006.
Often recommended as the best and most readable version of the text in English, Padmakara's Way of the Bodhisattva is a joy to read and can also be listened to and studied with materials online from Shambhala Publications.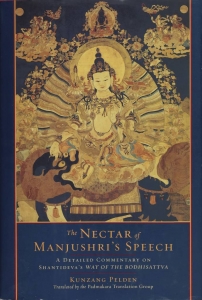 The Nectar of Manjushri's Speech: A Detailed Commentary on Shantideva's Way of the Bodhisattva by Kunzang Peldan. In this commentary, Kunzang Pelden has compiled the pith instructions of his teacher Patrul Rinpoche, the celebrated author of The Words of My Perfect Teacher.