English Publications
Our English titles principally appear in the Snow Lion imprint of Shambhala Publications: "Tsadra Foundation Series" and "Treasury of Knowledge Series," "Treasury of Precious Instructions Series," and "The Complete Nyingma Tradition from Sutra to Tantra Series." We also support the translation work of the Padmakara Translation Group, which publishes English titles with Shambhala Publications and Editions Padmakara. In the past, Tsadra Foundation has supported Nitartha Institute and the Dharmachakra Translation Committee in developing curriculum texts for study institute programs, as well as supporting several strategic translation projects, such as the Dharmachakra Translation Committee's work on the treatises of Maitreya and several volumes of the "Treasury of Buddhist Sciences" series with the American Institute of Buddhist Studies (AIBS) and Columbia University Press. We are also sponsoring the translation of several volumes currently being prepared for Wisdom Publications' "Library of Tibetan Classics." On occasion the Foundation contributes to publication costs of important texts independently translated.
Shambhala Publications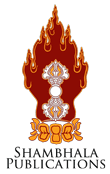 Since its inception Tsadra Foundation established a close working relationship with Snow Lion Publications and their founders Jeff Cox and Sidney Piburn. In 2012 Shambhala Publications acquired Snow Lion Publications and guaranteed the continuity of this publishing house's important work under the Snow Lion Imprint.
Shambhala Publications is an independent publishing company based in Boulder, Colorado. Founded in 1969, it specializes in "books that present creative and conscious ways of transforming the individual, the society, and the planet." Tsadra Foundation collaborates closely with Shambhala Publications and has enjoyed a successful relationship that has furthered access to Tibetan Buddhist texts and ideas in the West.
Tsadra Foundation Series
Snow Lion, imprint of Shambhala Publications
The Tsadra Foundation Series is a collection of Tibetan Buddhist texts from different traditions for which both the translation and publication have been sponsored by the Foundation.
The Complete Nyingma Tradition from Sutra to Tantra Series
Snow Lion, imprint of Shambhala Publications
In 1838 Choying Tobden Dorje completed this multivolume masterwork that traces the entire path of the Nyingma tradition of Tibetan Buddhism from beginning to end. It was intended to be accessible, informative, inspirational, and above all, practical. Its twenty-five books, or topical divisions, offer a comprehensive and detailed view of the Buddhist path according to the early translation school of Tibetan Buddhism, spanning the vast range of Buddhist teachings from the initial steps to the highest esoteric teachings of great perfection.
Snow Lion – Other Publications
A number of translations from Padmakara Translation Group and Nitartha Institute were sponsored by the Foundation and have been published by Snow Lion Publications. In addition, Tsadra Foundation has on occasion sponsored the publication of independently translated works.
The Treasury of Knowledge Series
Snow Lion, imprint of Shambhala Publications
When it was published, The Treasury of Knowledge was the largest single work by a Tibetan author translated into English. In Tibetan religious literature, its ten books stand out as a unique masterpiece embodying the entire range of Buddhist teachings as they were preserved in Tibet. In his monumental work, Jamgön Kongtrul presents an encyclopedic account of the major lines of thought and practice that comprise Tibetan Buddhism.
The Treasury of Precious Instructions Series
Snow Lion, imprint of Shambhala Publications
The Treasury of Precious Instructions: Essential Teachings of the Eight Practice Lineages of Tibet is one of Jamgön Kongtrul's Five Treasuries. It is a further statement of Jamgön Kongtrul's non-sectarian values, because it contains the collected transmissions and esoteric instructions of the eight principal practice lineages that trace their origins back to India.
Shambhala – Other Publications
Tsadra Foundation's support of the translation work of Padmakara Translation Group has resulted in a number of books that have been published directly by Shambhala Publications.
Wisdom Publications

Wisdom Publications publishes books, podcasts, and online courses on contemporary and classic Buddhism, mindfulness, and meditation. Wisdom is a nonprofit charitable organization dedicated to cultivating writers and teachers the world over, advancing critical scholarship, preserving and sharing the literary culture of various contemplative traditions, and helping people find and engage with the teachers, teachings, and practices for a wise and compassionate life.
KTD Publications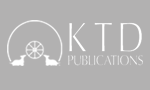 KTD Publications, under the umbrella of Karma Triyana Dharmachakra, is a not-for-profit publisher established with the purpose of facilitating the projects and activities manifesting from the inspiration and blessings of the 17th Gyalwang Karmapa, Ogyen Trinley Dorje.