French Publications
At the beginning of its French publishing activity, Tsadra Foundation established a close working relationship with Editions Claire Lumière. Between 2003 and 2008 we published seven titles in the "Série Tsadra." Since 2010 we have been working with Padmakara Publishing and have published five titles to date in the "Collection Tsadra."
Publications Supported
Éditions Padmakara: Collection Tsadra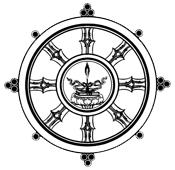 Tsadra Foundation has been collaborating with Éditions Padmakara to produce the "Collection Tsadra" since 2010. The first text to appear in this collection was the mahamudra classic Moonbeams or in French Rayons de lune. We attempt to publish approximately one book per year and most recently have published the renowned autobiography of Jamgön Kongtrul, Mémoires – la vie et l'œuvre de Jamgön Kongtrul.
Éditions Padmakara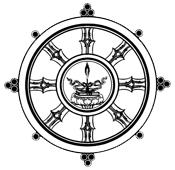 Padmakara is committed to the preservation, translation and publication of Tibetan texts. Its primary objective is to preserve essential texts from classical Tibetan literature as well as contemporary writings, principally those that treat with Buddhist philosophy and contemplative practice and to make these known to the Western public.
Éditions Yogi Ling
Éditions Yogi Ling is the publishing branch of the Yogi Ling Hermitage. Established by Shérab Namdrol, this center reflects his interest in theology and philosophy and presents teachings reflecting the universality of all traditions, which reflect wisdom and compassion.
Éditions Claire Lumière: Série Tsadra
Éditions Claire Lumière offers books in French on Tibetan Buddhism relating to meditation, compassion, wisdom, devotion, Mahayana, Vajrayana, mahamudra and the nature of mind.