Tsadra Foundation Dissertation Fellowship for Tibetan Buddhist Studies
This fellowship program provides one-year grants of $35,000 to graduate students at North American universities in order to support them in their pursuit of dissertation research focused specifically on Tibetan Buddhism. Dissertation research must include significant textual work on Tibetan Buddhist primary sources and include translation into English.
The purpose of the grant is not only to encourage more research in the area of Tibetan Buddhism but also to encourage the sharing of academic research with the larger world. Within one year of finishing the grant term, recipients will be required to submit an essay aimed at sharing their dissertation research with a nonacademic audience, with the purpose of advancing Buddhist literacy in North America and connecting educated readers with the research of academics on topics in Tibetan Buddhist studies.
The academic committee, composed of professors at major universities across North America who are leaders in the field, reviewed many detailed applications, deliberated and debated, and finally voted on these candidates from a shortlist of truly amazing scholars.
We wish to congratulate all of the applicants on their wonderful projects and look forward to seeing the fruits of their labors.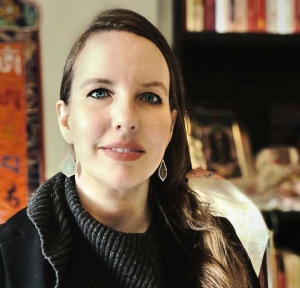 Annie Heckman (University of Toronto)
Annie Heckman is a doctoral candidate in the University of Toronto's Department for the Study of Religion and Book History and Print Culture collaborative program. Born in Chicago, Heckman studied in the arts (BFA University of Illinois at Chicago, 2002; MFA New York University, 2006), teaching at DePaul University before turning to Tibetan language and literature (University of Chicago Graham School, 2013–14; MA University of Toronto 2016). She contributes to Bird of Paradise Press in Virginia and reviews Dunhuang manuscripts at McMaster University, where she was an Ontario Visiting Graduate Student (2017– 2019). Her dissertation focuses on a Tibetan digest of narratives for nuns' rules in the Mūlasarvāstivāda-vinaya.
Dissertation Topic: "Reassembling Discipline: A Study of Butön's Compendium of Narratives for Nuns"